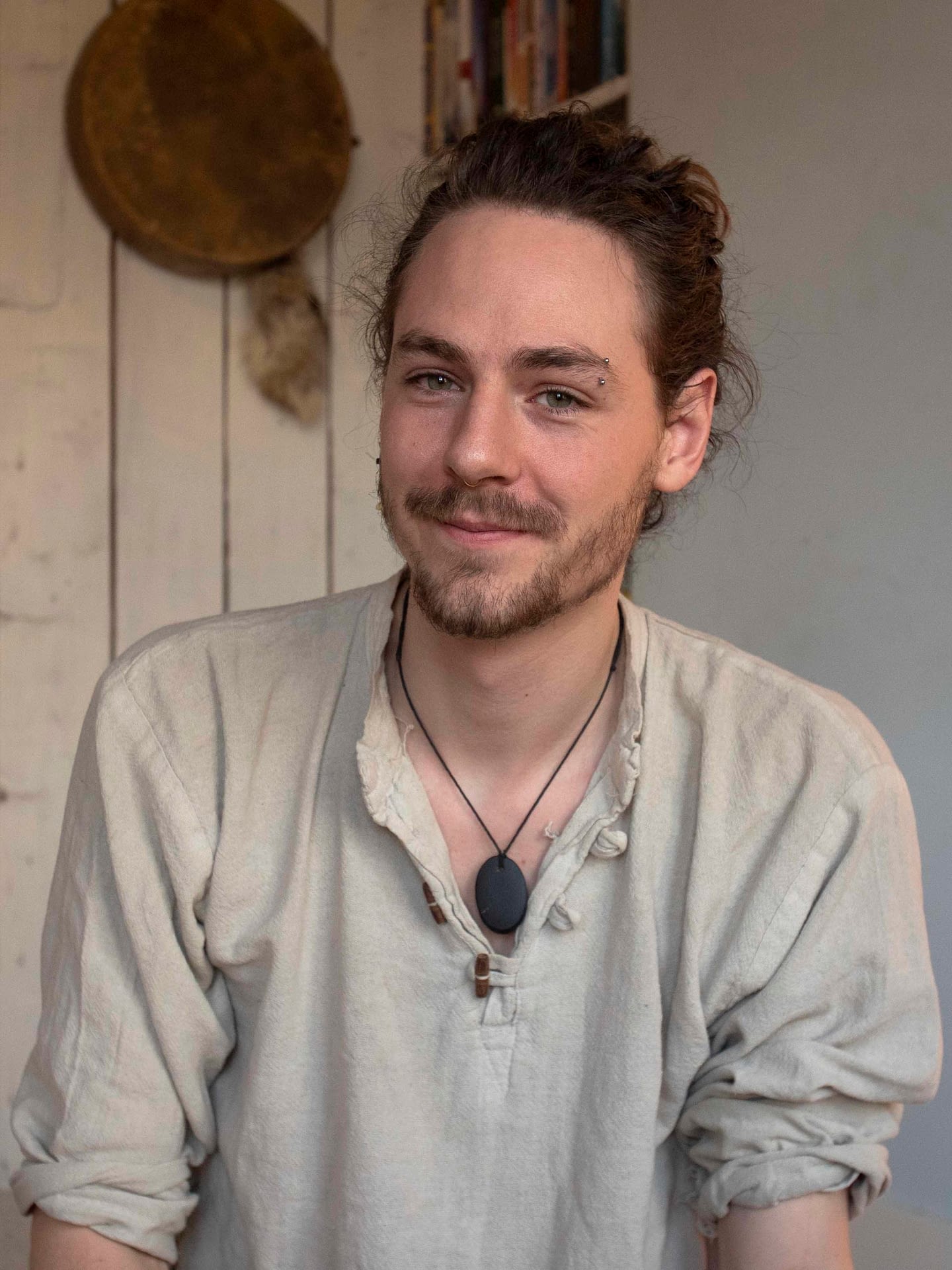 Introduction
My name is Maurits Kabo, and in walking my path I have found in myself a calling to dedicate myself to facilitating healing and transformational processes.
I believe that by healing ourselves, our society, our relationship to our environment and reconnecting with our cosmic origins, together–as a species–we can evolve and reawaken to our unified existence and our ancient and infinite Self, and find our way back to our natural state of expanded consciousness and unconditional love.
You can read more about me and what I do in the various sections below, as well as on the other pages of this website.
Who Am I?
For as long as I can remember, I have been driven by a desire to bring balance and harmony (back) into the world, the systems, and the people around me. Growing up, I started to recognise in myself certain qualities connected to the ability to facilitate just that. As a good listener and communicator, I often found myself in the role of mediator or adviser, and started to develop more refined skills in supporting and guiding others through difficult and transformational processes. I learned valuable lessons about relating myself to such transformations, and developed humility and reverence in my approach towards them.
During a deeply influential experience in my early twenties, I was first awakened to the energetic level of our reality, and realised how tangibly we can affect and influence it. My curiosity was profoundly aroused, and I started to search for tools and systems that could help me understand and develop a proficiency in working in this field. Besides my own extensive and continued personal research, exploration, and experimentation, I went on to study and train in many different forms and (ancient) traditions of body-, energy- and spiritual healing work and still continue to do so. The journey of learning is a lifelong one.
My Approach
I have always been guided in my work by a passion for the ways in which different approaches and systems can complement and enhance each other. Eventually this has led to me develop a large 'toolkit' of widely varying techniques and practices that I can draw on in my sessions, enabling me to approach each situation with the most appropriate tools (or complementary combination thereof), without being limited to any single system. Even more importantly, this dedication towards exploring and understanding the common and conflicting elements of different systems has allowed me to develop a deeper, more intuitive, less cognitive and theoretical knowledge and understanding of the concepts and mechanisms that underlie all healing work.
Shiatsu
Zen Shiatsu, a beautiful Eastern system of holistic bodywork originating from Japan and firmly rooted in Traditional Chinese Medicine, has become the foundation of my bodywork. Practiced over clothes and on the floor (on a traditional Japanese style futon or mat), it is a very grounding form of therapy that provides an open and flexible setting of space and movement within which it becomes possible to apply and combine many different forms of healing work. I fell in love with it and its conscious body-centred approach that was so in line with my natural impulses and way of working. It gave me many tools to work in a better, less taxing and more effortless way with my own body, and helped me understand many of the things I was already doing (or trying to do).
Shamanism
Aside from my body- and energy work, I have also developed myself in the practice of various shamanic healing arts. These are powerful forms of spiritual, energetic and physical healing which draw upon the forces of nature to invite profound and lasting transformation in ourselves, and by extent, to the world and the people around us. Whether healing ourselves through connection with spirit, the elements, animal teachings, or through the ceremonial ingestion of sacred plants & medicines, shamanic rituals lead us back to the core, our origins, and the home that most of us have lost inside ourselves.
Kermode Grove
Fierce as she is thoughtful, the Bear has long been seen as a wise teacher and symbol of healing and spiritual awakening. The 'Medicine' of Bear is one of powerful and transformative healing, patient guidance, playful curiosity, honest reflection and deepened spiritual inquiry. The Bear has been a close ally and guide to me on my own journey of healing, and its Medicine has strongly informed both my path and the work that I do. Through Kermode Grove–with its name borrowed from the white Spirit Bear of the Americas, held sacred by native peoples–I seek to spread the healing and teachings of this medicine, the Sacred Medicine of the Spirit Bear.
Maurits Kabo Bierman
Film & Photography
Besides my therapeutic work, I also work as an independent filmmaker, cinematographer and photographer. If you are curious about what I do and create, feel free to visit my portfolio website (external link), or have a look at the photos and videos in the Gallery.